Birdsville via Innamincka
December 20-26, 2014

Day
Route
Distance
Fuel
economy
Maximum
temperature
1
Melbourne to Silverton
892 km
8.2
31
2
Silverton to Cameron Corner
557 km
8.8
40
3
Cameron Corner to Cordillo Downs
419 km
10.6
46
4
Cordillo Downs to Tippipila Creek
417 km
9.6
40
5
Tippipila Creek to Farina
410 km
8.6
40
6
Farina to Renmark
727 km
8.8
27
7
Renmark to Melbourne
770 km
8.4
25
Total distance
4192 km
Click on the images for a larger version
---
Day 1 was all highway driving, straight up the Calder to Mildura, then via the Silver City highway to Broken Hill, and out to Silverton. The first night's camp was at Penrose Park. Spotted this guy along the side of the road: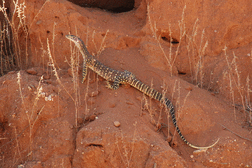 Up early on Day 2 to get some shots around Silverton: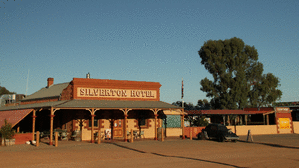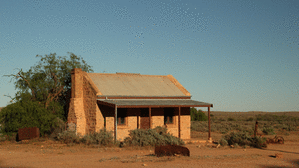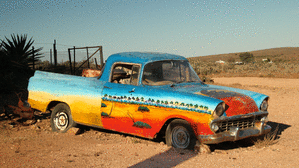 Then headed north through Broken Hill and along the road towards Tibooburra: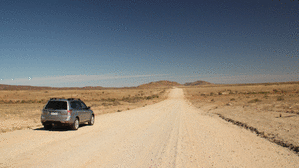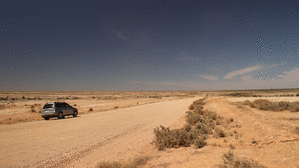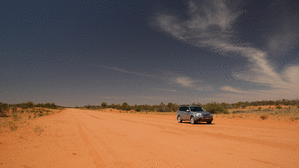 Stopped off at Milparinka to check out the heritage precinct: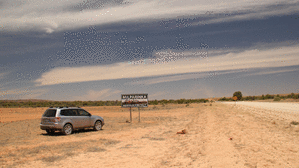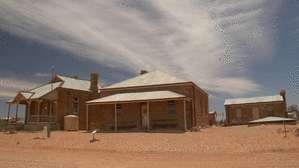 And continued on to Tibooburra:

From Tibooburra, it was west through Sturt National Park: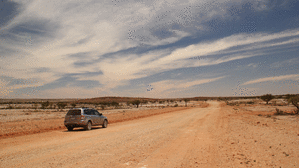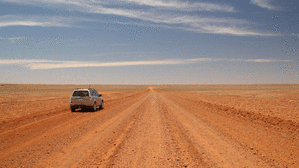 Out here, shade is precious, and this roo was taking full advantage of the only tree around...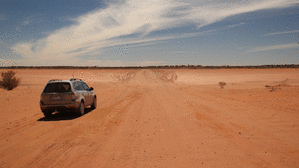 Arrival at the gate through the dingo fence, and Cameron Corner: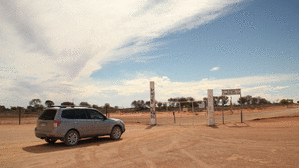 Heading across the Strzelecki Desert: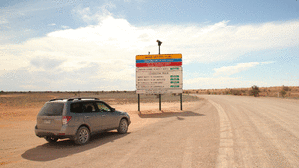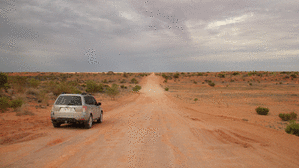 Day 3 continued along to Merty Merty, before taking the old track north past dozens of gas and oil wells:

On the outskirts of Innamincka, there was an impressive line up of drilling rigs. Fuel at Innamincka was the most expensive of the trip at $2.05 (Melbourne was $1.18):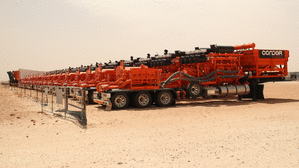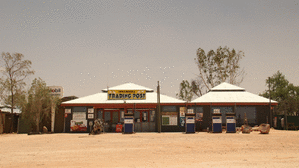 From Innamincka, it was north along the Cordillo Downs road through the regional reserve. Rather ominous-looking clouds were starting to build...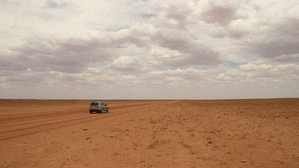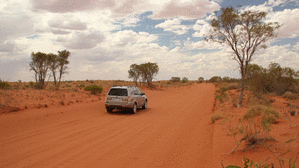 Once through the reserve, the track headed west across the Sturt Stony Desert, and more serious clouds were forming: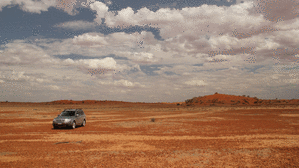 The woolshed at Cordillo Downs. It started to rain here...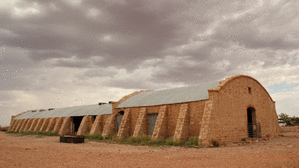 Initially it was only light rain, and this bearded dragon took the opportunity to cool off: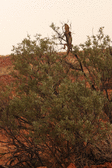 Not far from the woolshed is a lovely waterhole, and this made an ideal place to stop for the night. After a day of 46 degrees, it was a relief to go for a swim!

It rained a lot overnight, but the ground seemed dry in the morning. Continuing on along the track, this flock of emus decided to give the car a closer inspection: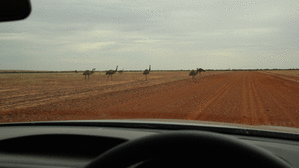 Unfortunately the dry track didn't last long. Sure enough, all the rain had turned the track into a muddy lake. It was soft, slippery, and continued on for miles and miles. I spent more time going sideways than straight ahead.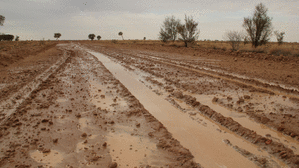 Eventually the track dried out just before arriving at Cadelga Outstation: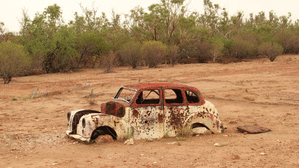 Crossing the border into Queensland, and heading along the Birdsville Development Road: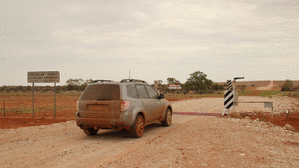 Heading south along the Birdsville track: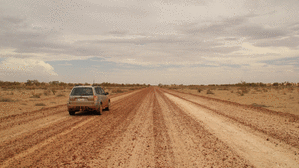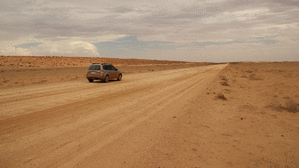 Argh! This was the first one...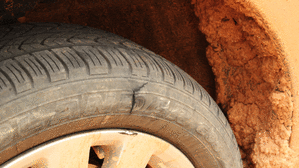 Sunset over the Birdsville Track, just south of Tippipila Creek:

Day 5 continued south along the Birdsville Track, stopping at Mungerannie, the campground at Cooper Creek, and an artesian hot spring at Clayton Station. Blew a second tyre about 100m from their gate!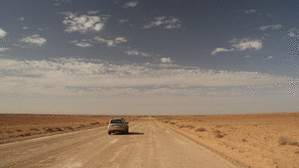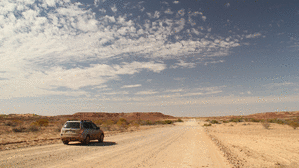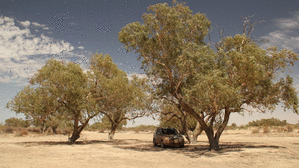 Back in civilisation at Maree:

Camped at Farina, and enjoyed the new shower block!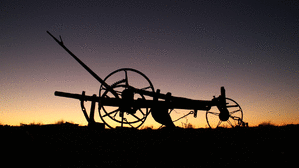 Headed back through Leigh Creek, and stopped off at the reservoir to watch the turtles:

Lunch in Port Augusta, stopping to wash the car, and back to Melbourne via the riverland and Renmark.